*dedededed*



Ultimate Yaoi-level selector!

Clueless Seme
You are 20% Seme!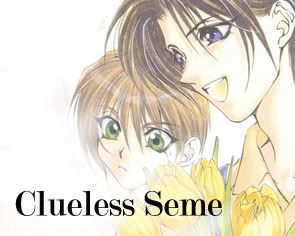 Sadly for you, you are the clueless seme. Your soul mate is either right beside you or somewhere close by, but you don't notice at all. Your ditsy-ness is love-able, but sometimes god damn annoying; make life easier for the person you love by being more alert to subtle hints! But fret not, people like you tend to have happy endings.
Most compatible with: Supa Uke
Take this
quiz
!


Quizilla |
Join

| Make A Quiz | More Quizzes | Grab Code



But yey, I got Yami no Matsuei :D